Lead By Example, FG Charges Farmers On Use Of Organic Farming Method
By Suliyat Odunayo, Ibadan
Federal government has charged farmers on need to embrace organic farming method.
Naijanewshubcom.ng reports that the Federal government in its drive to ensure quality of food through agricultural sector has on Tuesday charged the farmers on the need to embrace the use of organic method of farming over the usage of chemicalized farming.
Speaking in Ibadan the Capital City of Oyo state during the National Organic Agriculture Business Summit with the theme, "Local Content Development: Organic and Agroecological Alternatives" held at the International Conference Center, University of Ibadan, the Assistant Director with farm Input Support Service, Federal Ministry of Agriculture, Mrs. Igor Janet Oluwayemisi, stressed that the world is going organic and Nigeria being the giant of Africa cannot be left behind.
Mrs. Oluwayemisi who is In charge of Organic Development and promotion in Nigeria said, "We intend to lead by example by being the head and the hallmark of organic production and agro-ecology in Africa.
She further said that "The Federal Government of Agriculture through the Ministry of Agriculture is promoting organic agricultural and agroecology as it is by promoting the use of organic fertiliser, organic pesticides, organic herbicides and micronutrients to enable the farmers to produce organically grown produce that would be enjoined in and out of Nigeria.
"There are some European countries that you produced for and they give you specific fertilisers to use that is allowed in their labels and government has given us money to promote these," she said.
Also In his contributions, the Country Coordinator for Ecological Organic Agriculture Initiative in Nigeria and Organic and Agroecology Initiative(ORAIN) Dr Olugenga Adeoluwa, stressed that the purpose of the event is to educate the populace on the various opportunities available within the organic and agro-ecological sector of the country.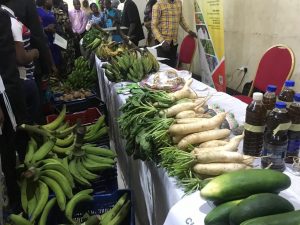 Adeoluwa in his words said, "Nigeria is going through a situation whereby our youths and women are struggling to get jobs but within our various agro-economic systems we have what it takes to provide jobs and put food on the tables of the citizens and also to improve our GDP through various avenues; the organic and agro-ecological system of the country."
Adeoluwa said there were so many challenges be-develing the sector especially within the value chain adding that awareness of organic food was key among them.
According to him, agro-ecological sector also addressed the issue of climate change and has the potential to solve the problems farmers are faced with, through climate-smart farming.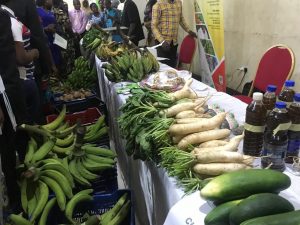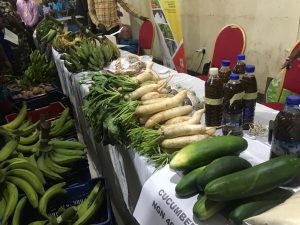 The program was graced by top government officials both at the state and federal levels, secondary schools students within Ibadan metropolis, farmers, agricultural stakeholders , among others.