Shina Peller Ends Senatorial Campaign In Grand Style
By Admin
Hon. Shina Peller

has ended his

senatorial campaign

in a special way.

Yesterday, February 23, 2023, remains a day to reckon with in the history of Oyo North Senatorial District as Honourable Shina Peller ended his senatorial campaign on a very good note.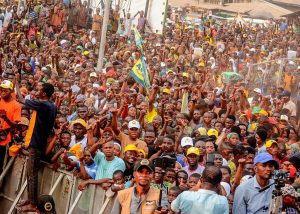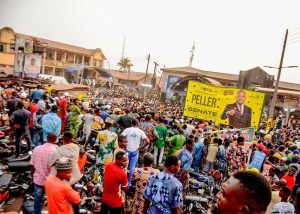 Naijanewshub.com.ng reports that the campaign event, which was held at Adabo Market, Palace Square, Ode-Oba Iseyin, Oyo state, witnessed a massive turnout of people who came to identify with Honourable Peller on his senatorial bid.
Speaking to journalists during the rally, Honourable Peller said:
"The rally we are holding here today brings to an end all our 2023 senatorial campaign activities for Oyo North.
"My message to the electorate is that 2023 has provided us a chance to rewrite the story of our great nation when people will have the opportunity to go to the polls and vote for their choices of candidates.
"I have always advised our people not to focus on one candidate, the president is just one person out of a system and our country is suffering from a system failure.
"People should vote their conscience, vote for competence, character, capacity and not just money and popularity and they should support young candidates for fresh ideas.
"Due to the existence of technology, an average young person in Nigeria can compete directly with their peers anywhere in the world, so we should have a pro-youth government, a government that can create an enabling environment for the youth to thrive in Nigeria, this is an opportunity for us to do that, people should shun vote buying and stay true to themselves."