Oyo Tech Hub Closes Summer Robotic and Coding Camp for Young Age Learners
By Kazeem Awojoodu, Ibadan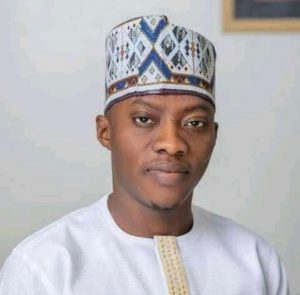 The ancient city of Oyo is rising daily into the new world construct of technology, with many children who have enrolled and gained tech experience at the Oyo Tech Hub in the past few months.
Naijanewshub.com.ng reports that Oyo Tech hub an initiative of Engr Faozey Oladotun Nurudeen, an Accord Party candidate for Oyo Central Senatorial District, swung its doors open to children interested in learning technology and the different aspects of its application.
This free summer Robotics and Coding camp had over 200 kids in the first enrollment, just a few months after it's commissioning.
The tech hub which was designed for many programs mainly for the children and youth alike to productively utilize their holiday period, is engineered to bring the lucky indigenes and residents of Oyo town and its environs up to par with their peers in a fast-developing technology-driven world.
The academy, explicates that coding and robotic skills for young children is now a norm in developed countries, this is because, children easily inculcate new learning patterns and processes which culminates into lifetime experiences for them.
The head of the academy, Engr Faozey Oladotun Nurudeen, a skilled and certified technopreneur said the skills being taught free of charge by Oyo Tech Hub, will give its beneficiaries a comparative advantage among their peers.
The closing ceremony is expected to witness Demo Sessions for Young Learners under age 11, who will deploy their newly inculcated tech skills, using Microbit sensor to rest soil moistures.
Equally, another Demo Session for Young Learners under age 15 will be witnessed, this set are expected to use robots to detect state of matters.