We'll Beef Up Security In Some LGAs Prone To Violence In Oyo – REC
By Admin
Oyo REC

has confirmed that INEC will beef up security in some LGAs Prone to violence in the state.

Naijanewshub.com.ng reports that Dr Rahmon Tella, Resident Electoral Commissioner (REC) of INEC in Oyo State, says the commission has identified some certain Local Government Areas in Oyo State that could be easily prone to violence during the election.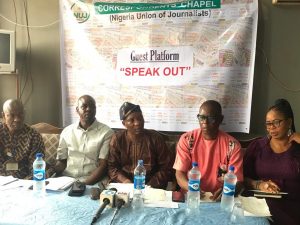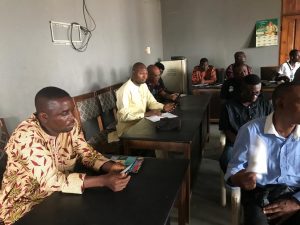 Tella made this known during a Guest forum organised by the Oyo State Correspondent Chapel of the Nigeria Union of Journalists (NUJ) tagged "Speak Out".
The REC said that the commission has came up with some strategies to be embark upon within those flash points and this would form the basis on how they are going to beef up security during the election day.
"What we consider necessary and achievable is the team work that has been really experience among the security agencies in the state.
He said that parties of the measures put in place to address the security challenges was the Identification of security personnel through the use of tag, banning of politicians moving with security agencies.
"Situation where political candidate will be moving around with security agent would not be allow, operationalizing of no other movement during the election day, this form party of what the security agencies are coming up on the election day.
"There will be no movement of people all around except of those really concern to partake in election activities.
"Other security strategies includes establishment of situation room to monitor all activities in respective LGAs  and polling units that day to ensure that election activities is going on unhindered," he said.
Tella said that the military personnel are going to ensure that all neighbouring states that share border with Oyo State are manned fully to prevent influx of political thugs and criminal gangs.
He further said that the Commission has succeeded in training some of the adhoc staff that would be used in the 2023 general elections in Oyo State and deployed some non-sensitive materials to the local government areas in the state.
The REC said that the sensitive materials would be distributed by Friday in the presence of security agencies, media and political parties.
Tella said that that the total number of registered voters in Oyo State was 3,276,675 while the total number of polling units in the state was 6,390.
The REC said that the total number of collected Permanent Voter Cards (PVC) in the state was 2,305,903 while the uncollected PVC stood at 760,766.